I normally will not post this often, but with being on spring break, I've had some extra time on my hands! I've been working today on getting my TpT account all set up. In order to start selling products, every seller must create one freebie. My day therefore has been spent doing just that!
Awhile back I had created a very boring, generic guided reading planning form to help keep me organized during guided reading. I had searched and searched for simple, non time consuming forms because I simply just did not have the time to use forms that had many parts to them. So this form that I kept inside my guided reading binder has been a life saver this year!
Onto the
freebie
I've created. It includes two forms. The
first
form is a weekly scheduling page to help keep track of which groups you've met with during the week. I know I can be guilty at times of not keeping track of this, which causes a little lack of balance in meeting times with groups. The
second
form is a daily planning page which allows to plan each guided reading lesson and make anecdotal notes. Something that I've loved about the setup of this form is that it allows me to write in where I left off with a group and make notes for where we should begin the next time we meet.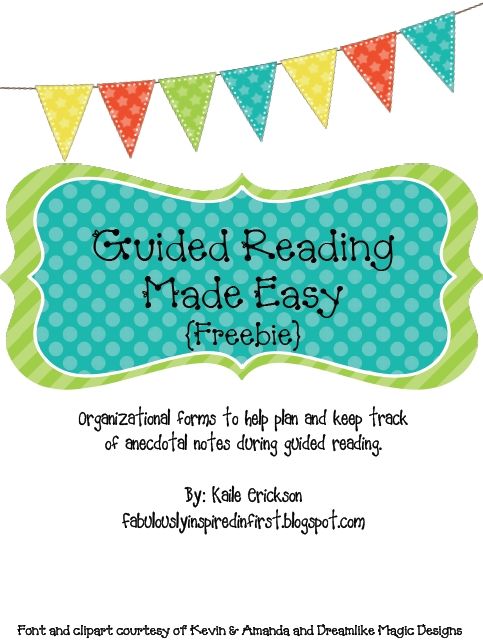 You can download these printables for
FREE
at my
TpT
store. Click
here
to go straight to this freebie!
Thanks to Kevin & Amanda for their awesome fonts and to Dreamlike Magic for cutsey free clip art!